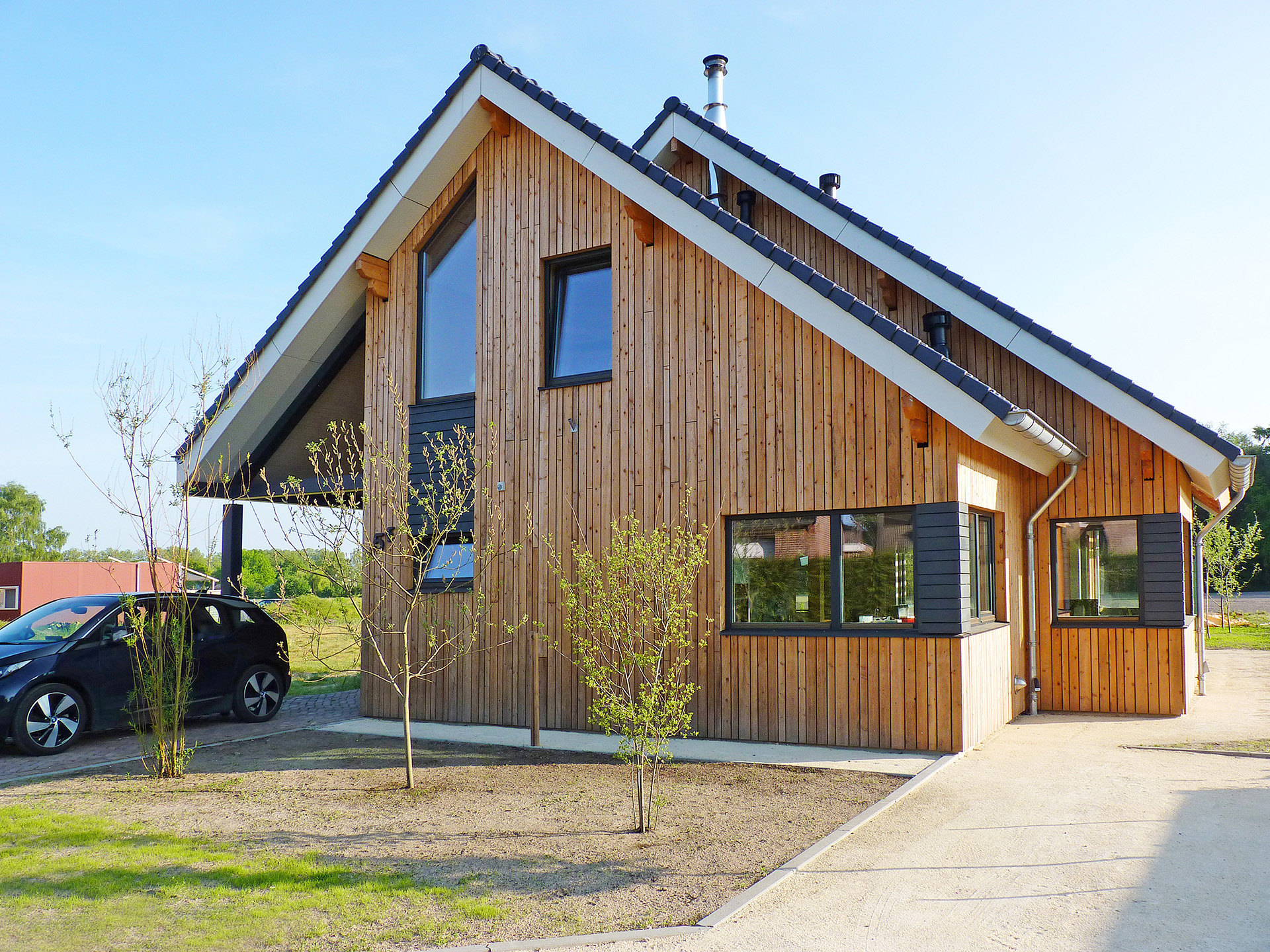 "The delivered parts fitted perfectly, and the structure was assembled in a matter of weeks. All in all, we were very happy with the project

", says Liesbeth Habraken.
In 2019, a new architecturally unique log house was completed in the village of Gassel in the Netherlands, close to the city of Grave. The gorgeous, contemporary and ecological log house was the joint creation of its owners Guus and Liesbeth Habraken and the architect Werner Evers of Solid Green Architecture. Pellopuu manufactured and delivered the entire pine log structure of the house, as well as all of the timber parts used for the floors, doors, windows and the special wooden exterior surfaces of the house.
The 120 square-metre house has two floors. The first floor consists of a single large space that combines living room, dining room and kitchen. On the second floor, there is a large and luxurious master bedroom with its own bath, a large guest bedroom, as well as a bathroom and a separate toilet in between the rooms. Above the second floor, there is an attic storage space.